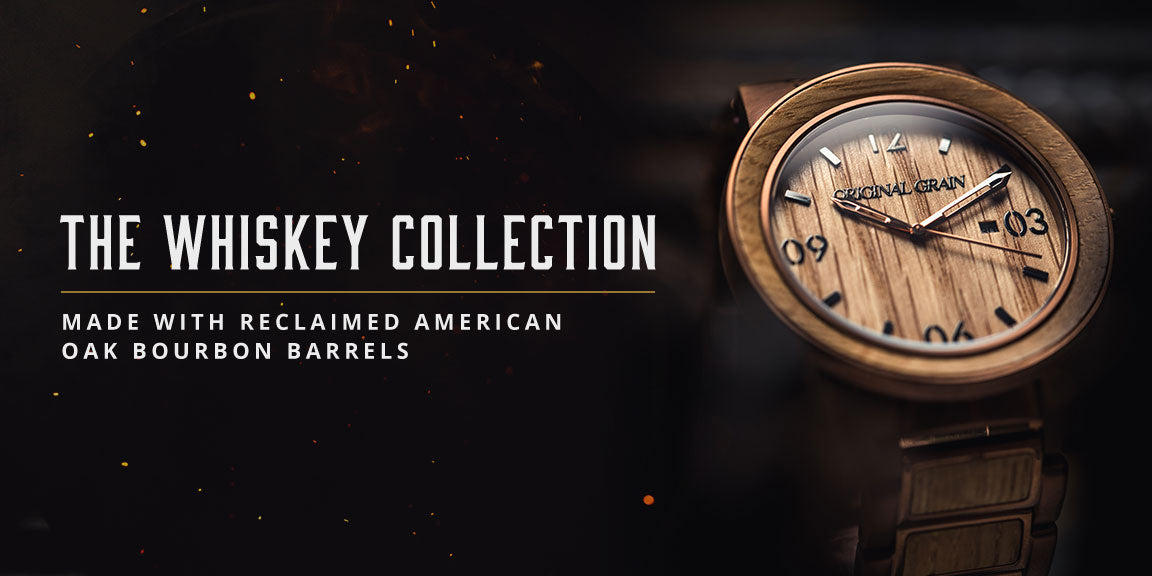 WOOD ORIGIN : KENTUCKY, USA
our Whiskey Barrel Wood comes from Kentucky, home of america's spirit–bourbon. these reclaimed american oak barrels were once used to store bourbon for up to 4 years.
100% HANDCRAFTED
CRAFTED BY HAND, EACH ONE OF OUR WOODS IS HAND TOOLED TO FIT EACH TIMEPIECE.
1 WATCH = 1 TREE
FOR EVERY WATCH SOLD WE PLANT 1 TREE.
HELP CHANGE LIVES ONE WATCH AT A TIME!