The Grainmaster Collection features bold lines and stands apart from other watches by incorporating Burlwood, Mahogany, Sapele, and Oak woods into a 10ATM steel watch with versions featuring Horween Leather. Available in both Chrono and Swiss Automatic - ETA 2824 movements.
X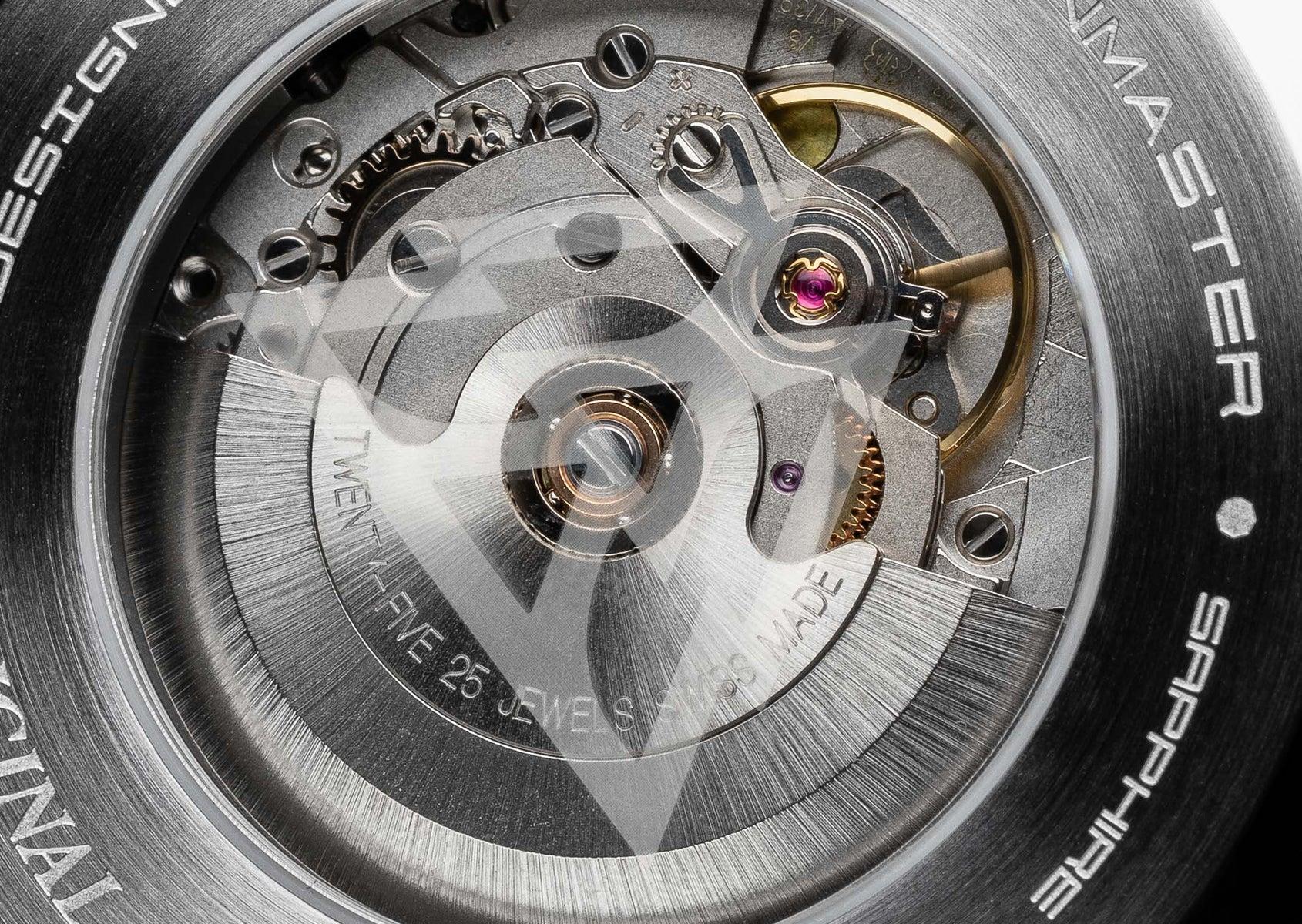 SWISS AUTOMATIC 2824
Featuring an exhibition caseback showcasing the Swiss Automatic - ETA 2824 movement with a self winding oscillating weight.
LUMI DIAL
Applied Super Lumi-Nova hour markers delivering the perfect amount of luminescence for low light settings.
X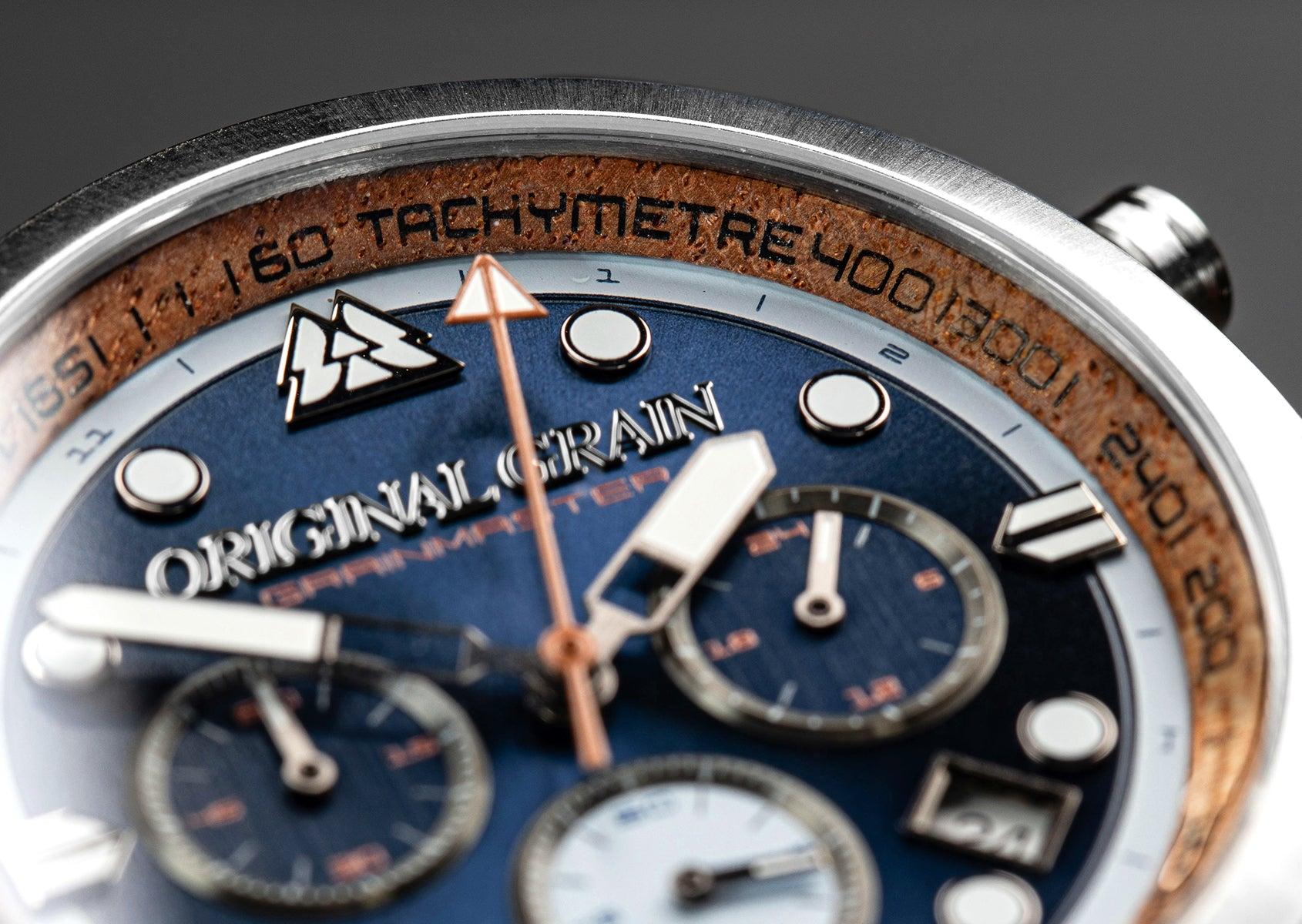 TACHYMETRE
A true chronograph movement and Tachymetre to measure speed-over-time, paying homeage to tracking speed in automotive racing.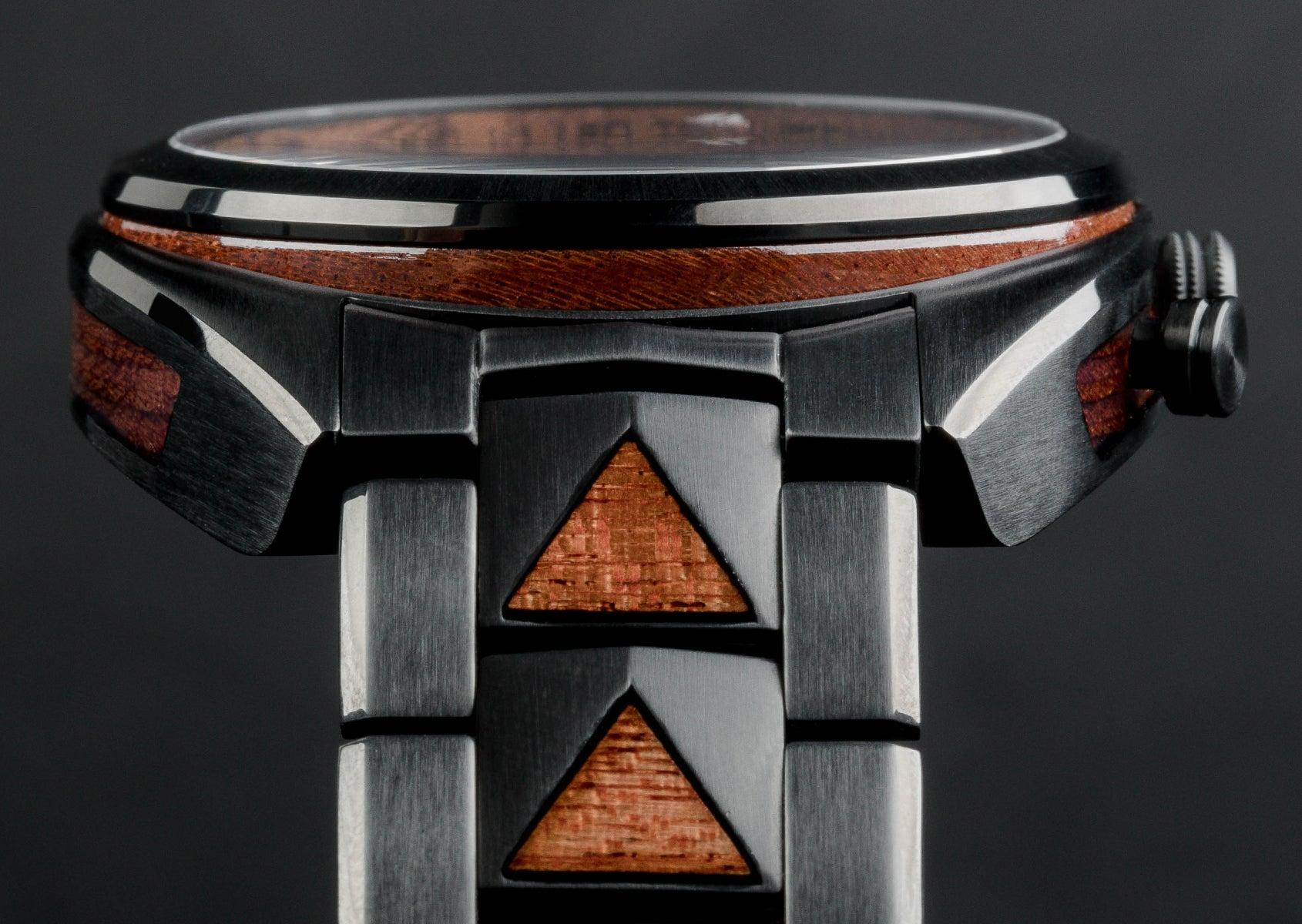 WOOD INLAYS
The Grainmaster features dynamic wood inlays throughout the watch, with many playing a key role in the overall case construction.

Inspired by the classic surface lines and timeless racing silhouette of the iconic GT40, the Grainmaster Collection is designed in the US and handcrafted from championed materials inspired from the automotive industry. The perfect timepiece for every occasion, this is truly a watch lovers' watch. Expertly designed and carefully calibrated, the hardest decision will be choosing just one.
"I WANTED TO PUSH MATERIAL TOLERANCES, CREATING AN INTRICATE DESIGN, VISIBLE AT EVERY ANGLE"
-Scott Young, Lead Watch Designer