A HANDCRAFTED ICON
Available in a chronograph and automatic version, these handcrafted,
high-performance timepieces are inspired by the original GT40.
The Grainmaster Collection is a handcrafted, high-performance timepiece inspired by one of auto racing's
most enduring legends, the GT40. The elegant stance. The bold silhouette. Both carefully calibrated by
hand and representing true breakthroughs in their respective fields.

The Grainmaster Automatic is
mechanized by a 2824 Swiss ETA
movement and applied Super Lumi-Nova
hour markers delivering the perfect amount
of power and poise.
Each watch embraces the legendary
curves and geometric grace of the
GT40's iconic front façade. Soak in
the subtle wood details, such as
gracefully etched inlay panels,
bezel, reflector and band.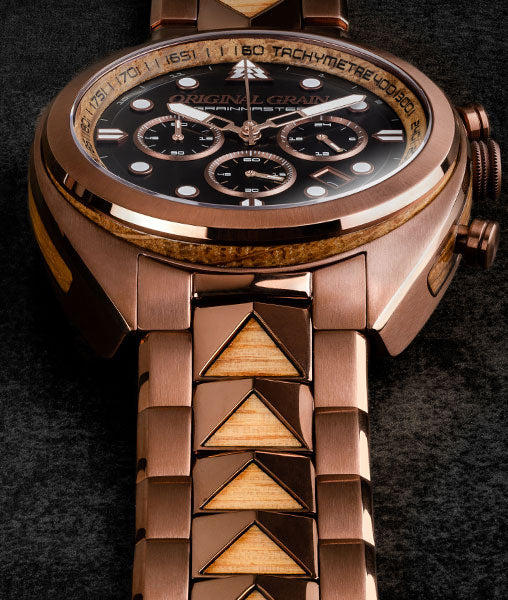 WHISKEY CHRONO 45MM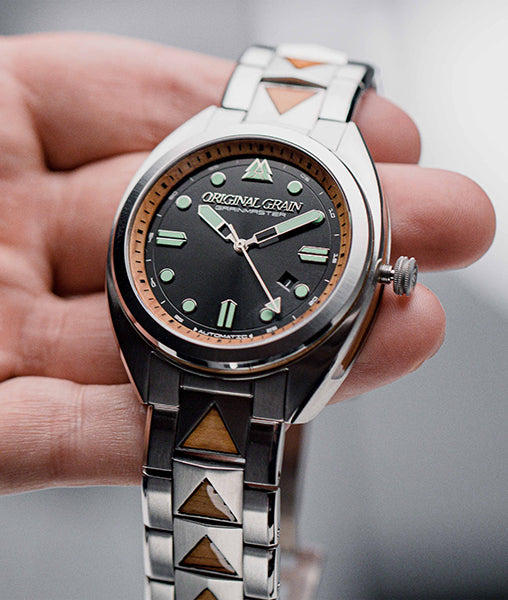 SILVER AUTOMATIC 45MM
Beautifully hand-built for endurance,
each timepiece unleashes
unprecedented authenticity and
engineering, incorporating sumptuous
woods like Burled Walnut, Sapele, and
Mahogany to create a sleek and
luxurious design.
SHOP NOW