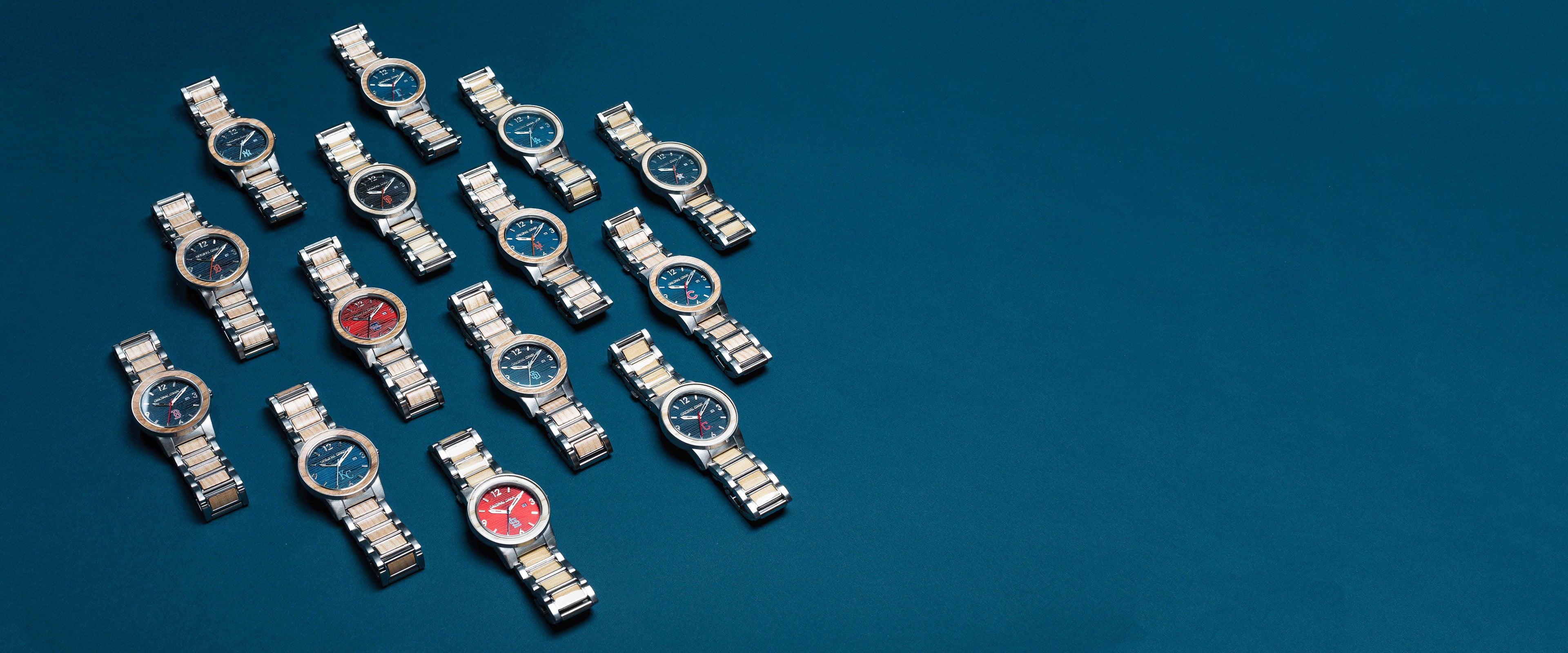 Made with reclaimed Ash Wood baseball bats.
Custom made for the distinguished diehard, the MLB Reclaimed Series reinvents the concept of a team watch. Handcrafted with Reclaimed Baseball Bat Ash Wood, there's never been a timepiece quite like this, as the crack of the bat - the pure essence of the game – has been organically distilled into a world-class timepiece.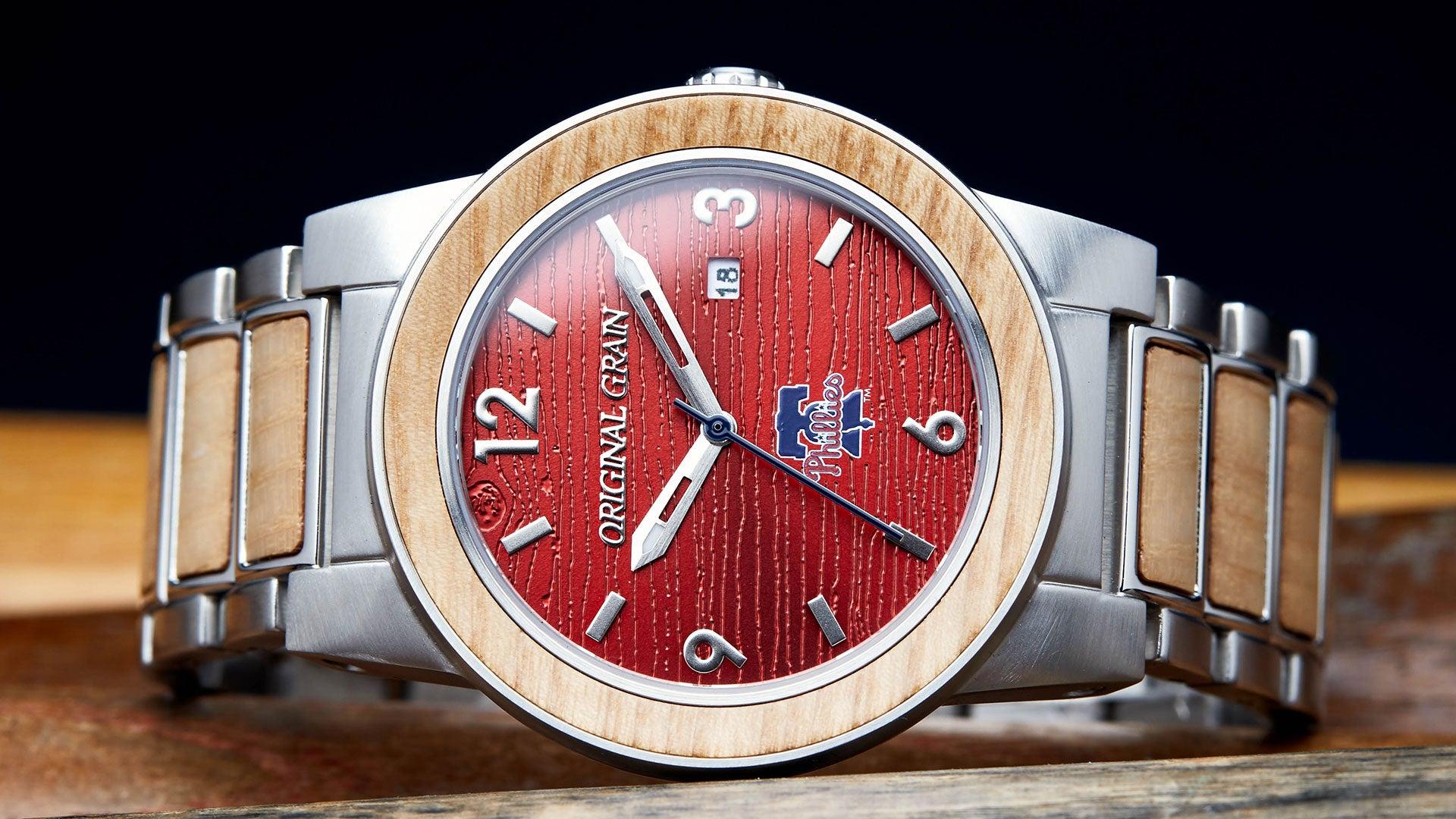 SHOP YOUR TEAM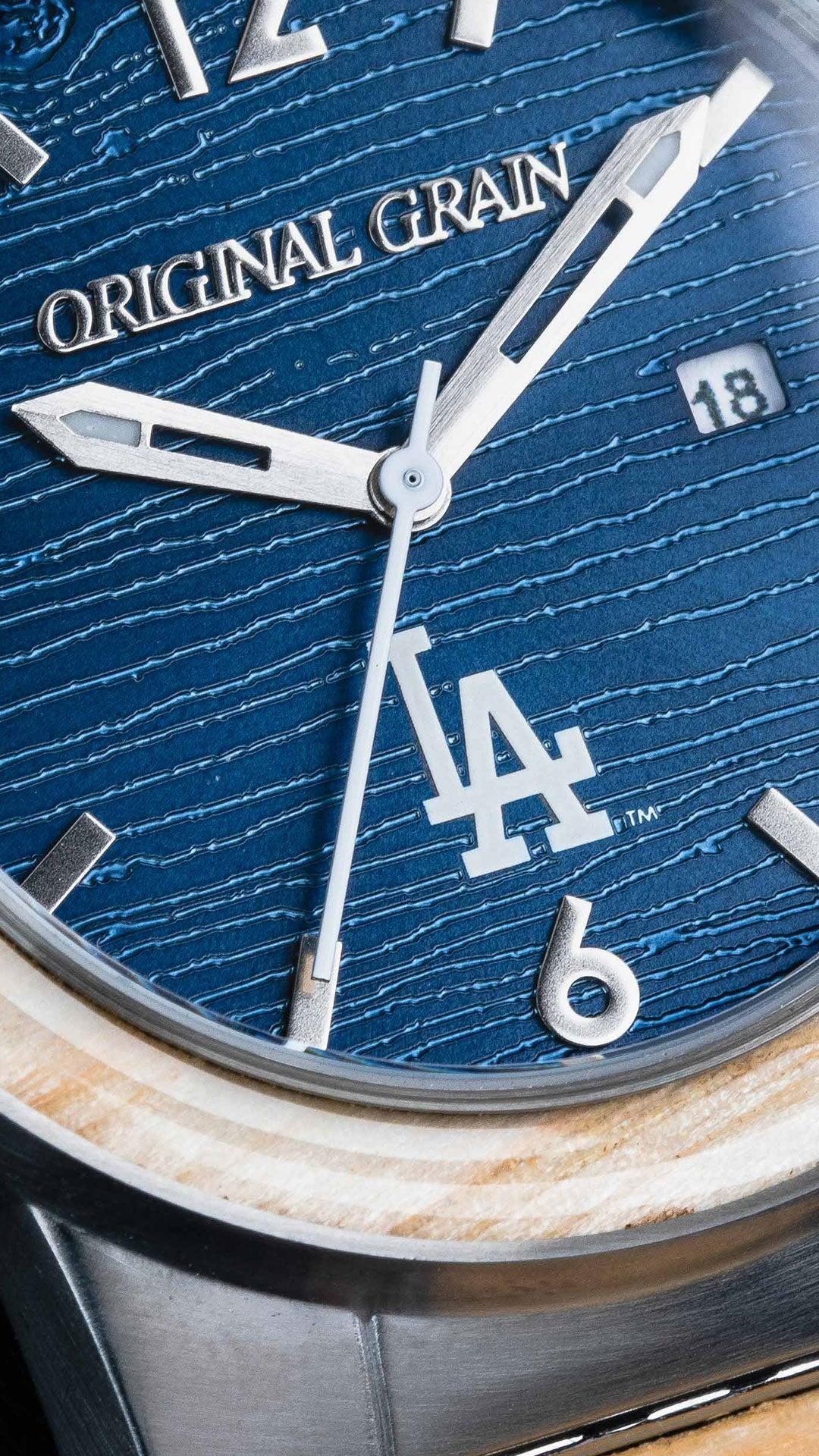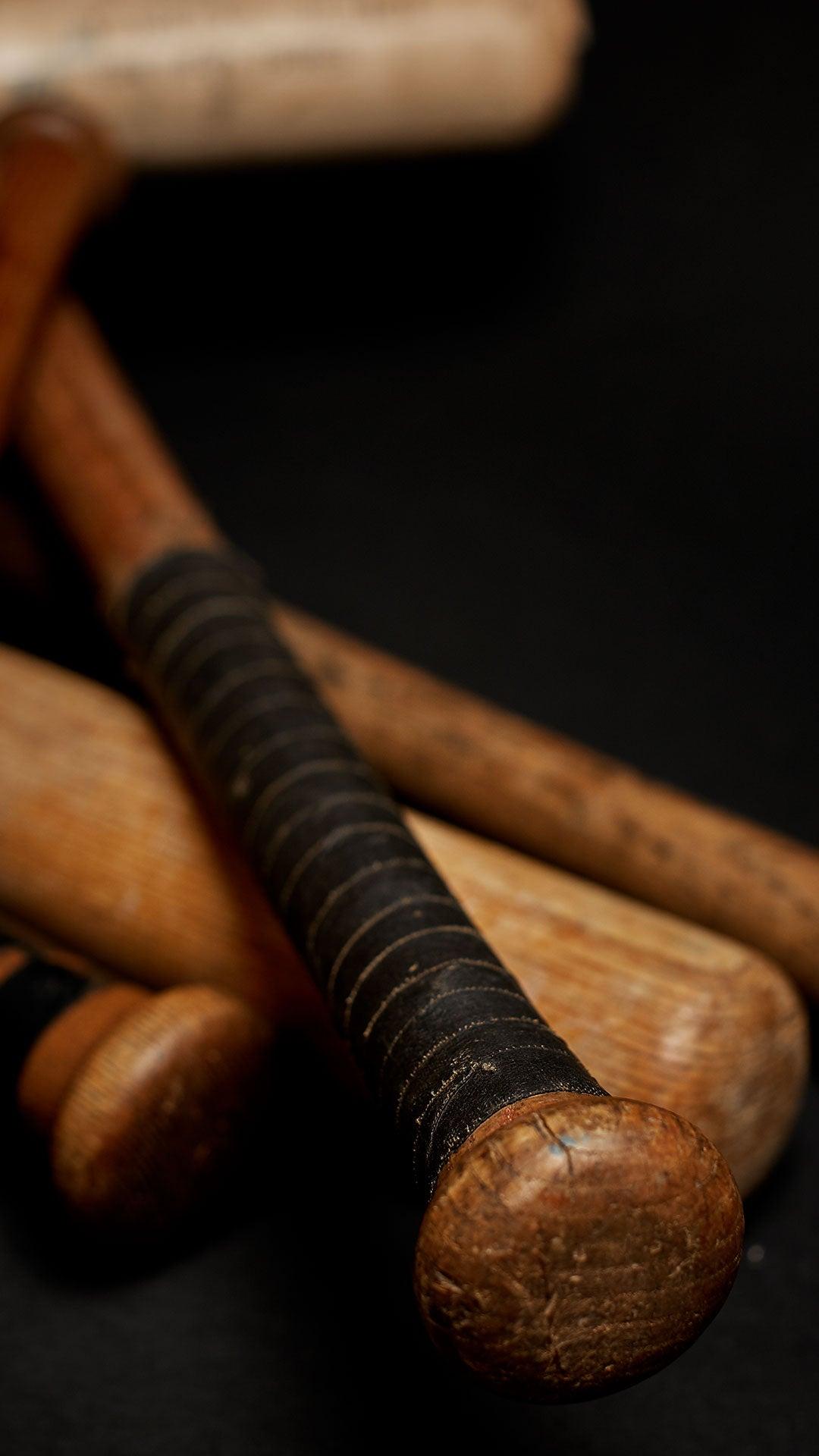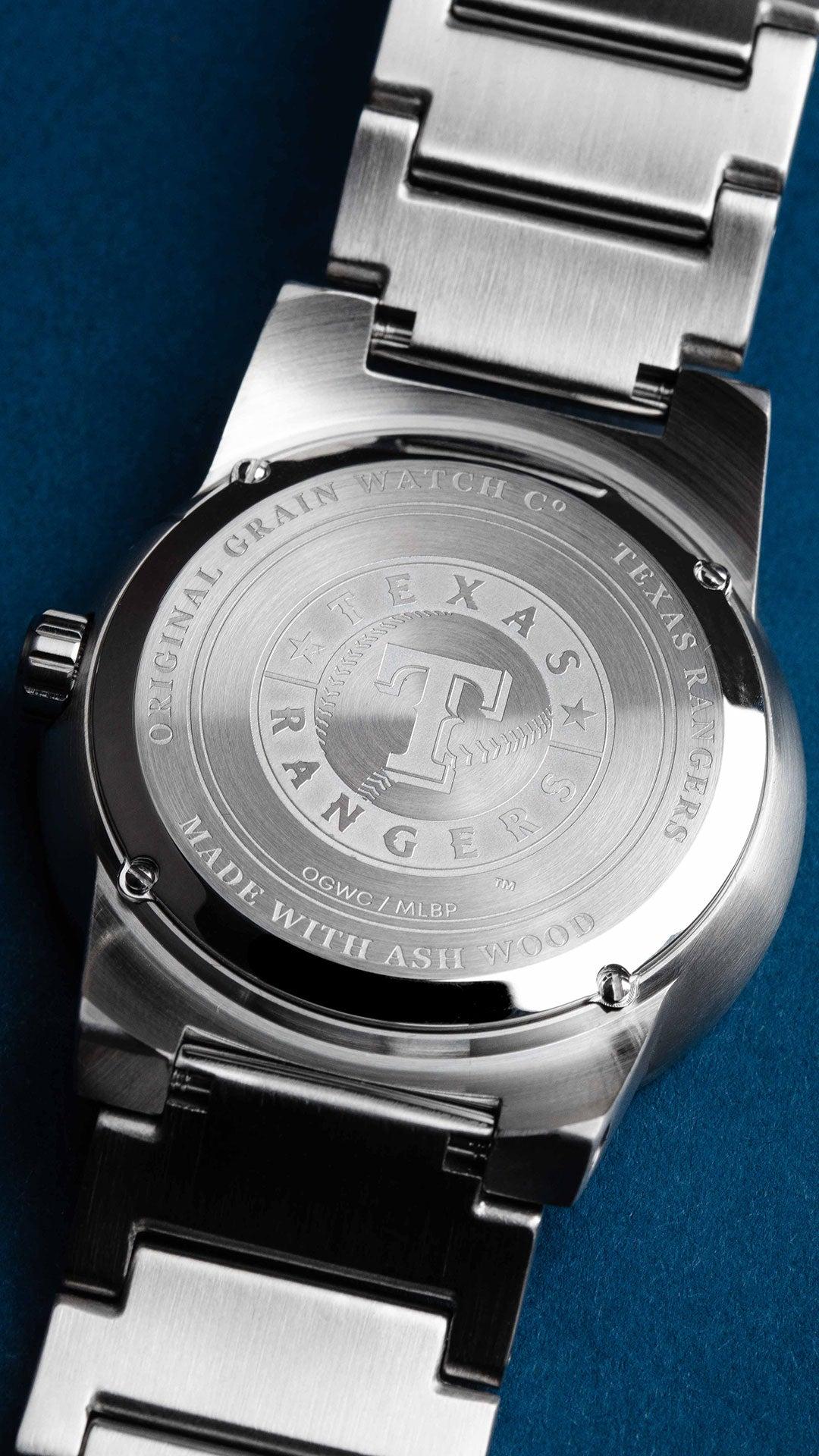 With genuine Ash Wood, each watch bristles with big league authenticity, featuring accurate team colors subtly framed against smooth brushed steel, and a Japanese Quartz Movement keeping it all in sync.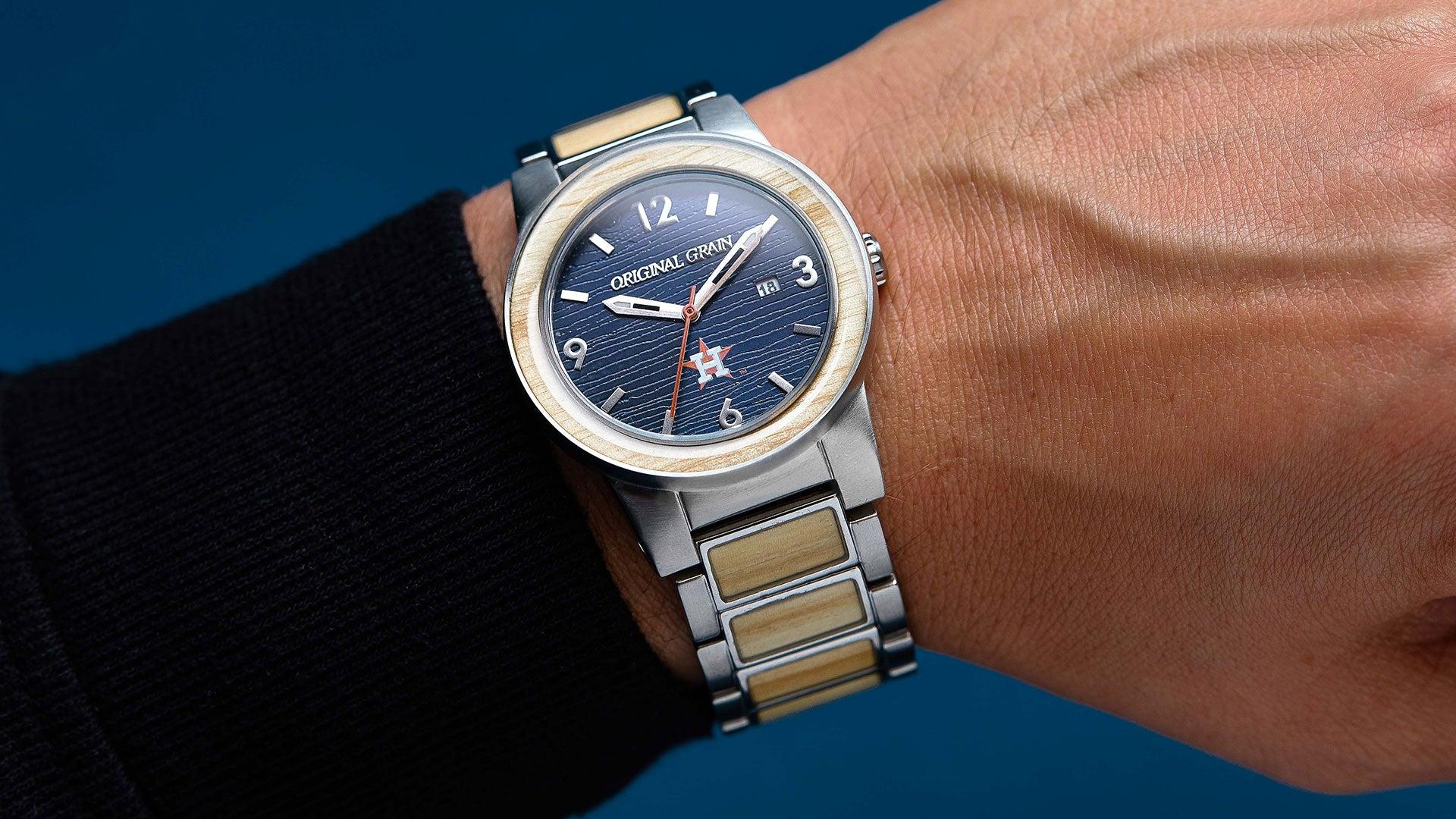 Because of the painstaking attention to detail involved, only 100 timepieces are being created for 14 teams, making right now your best chance to own this unique combination of world-class craftsmanship and unrivaled team loyalty.