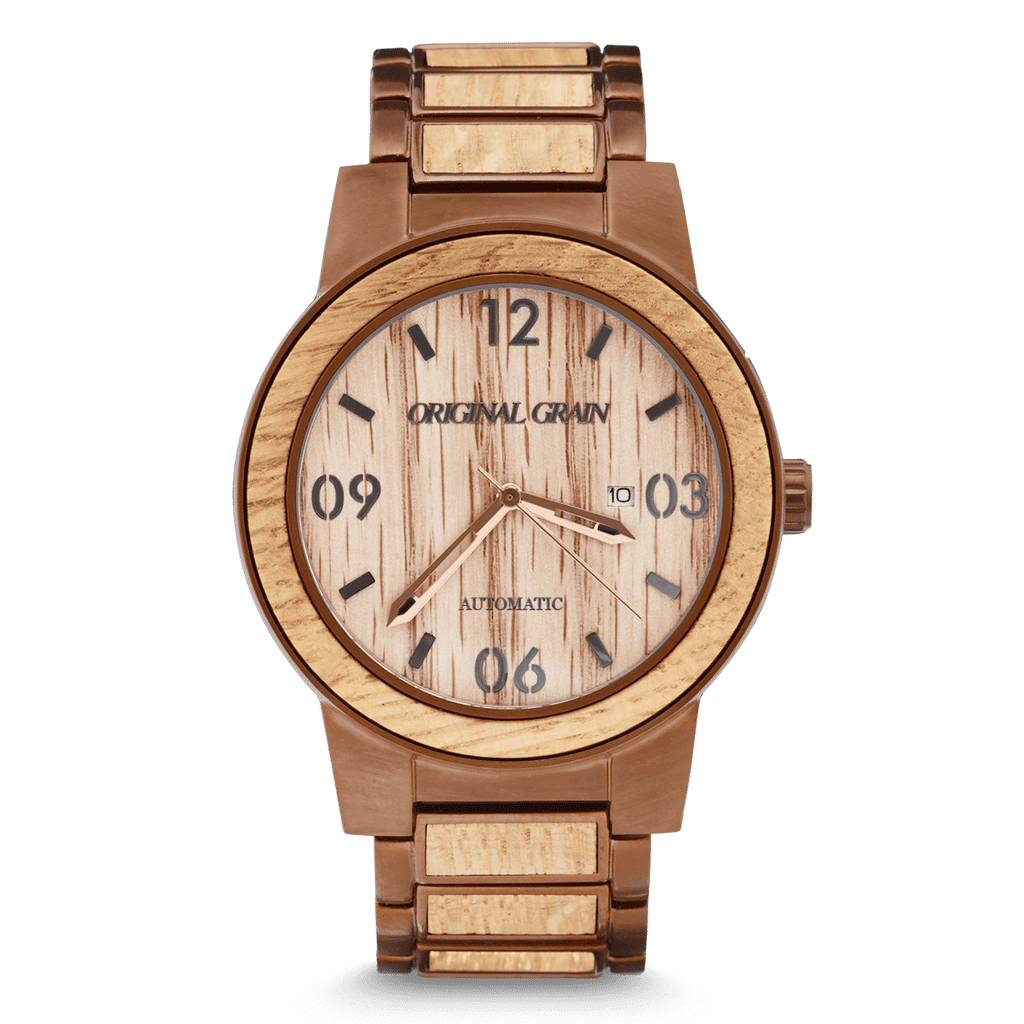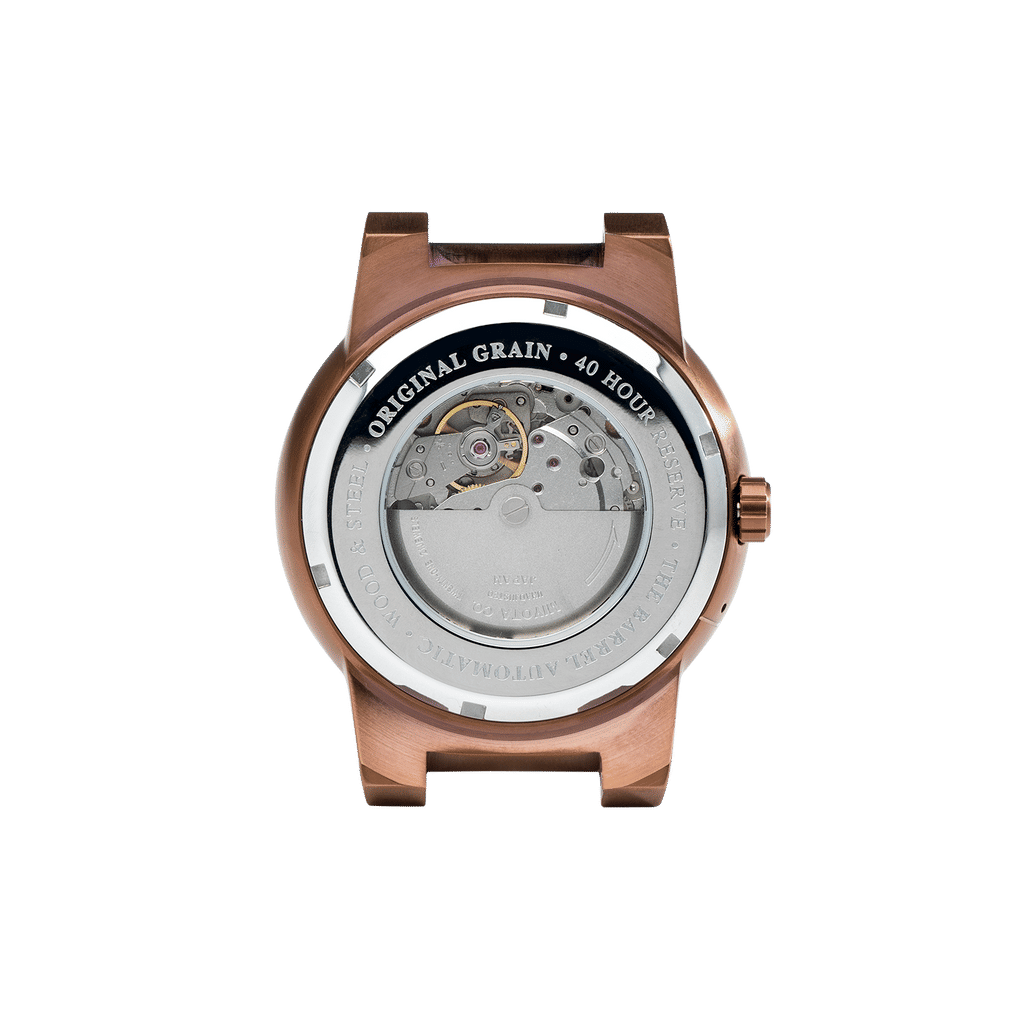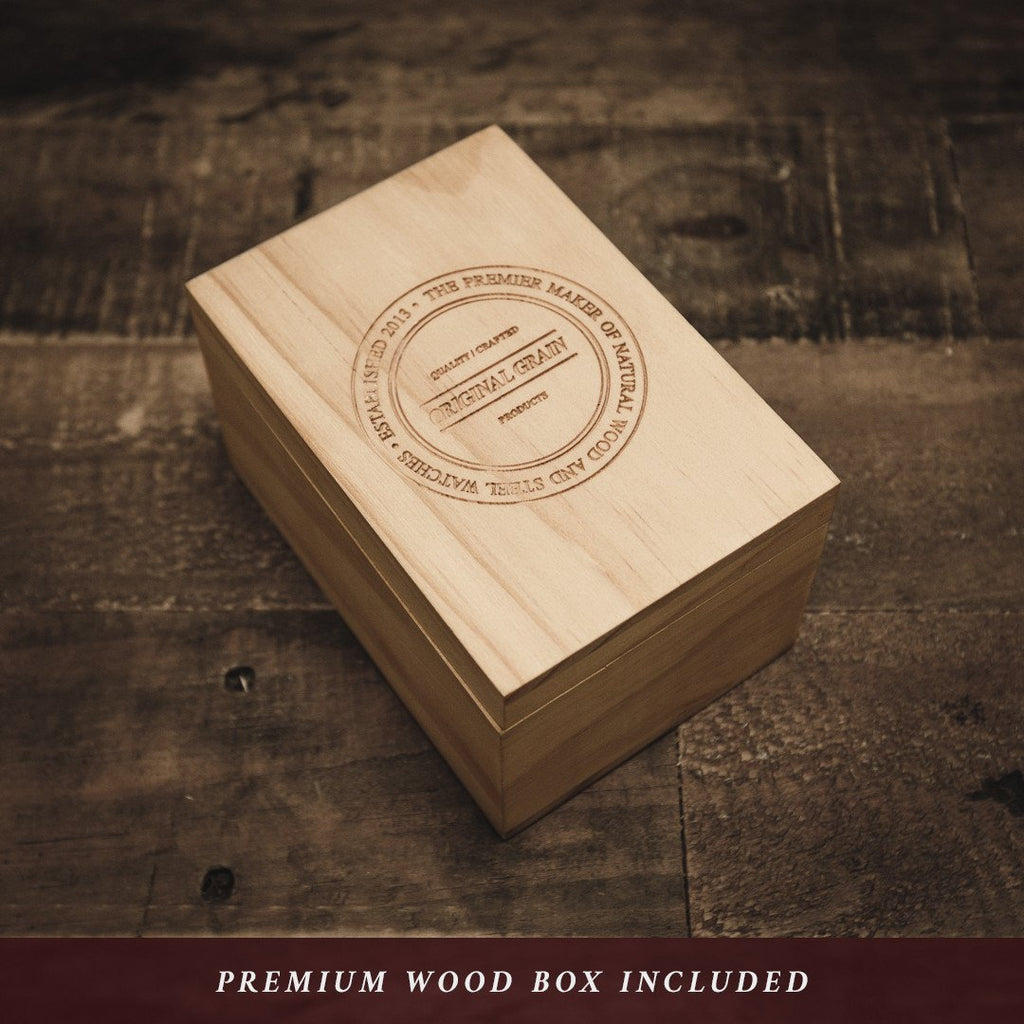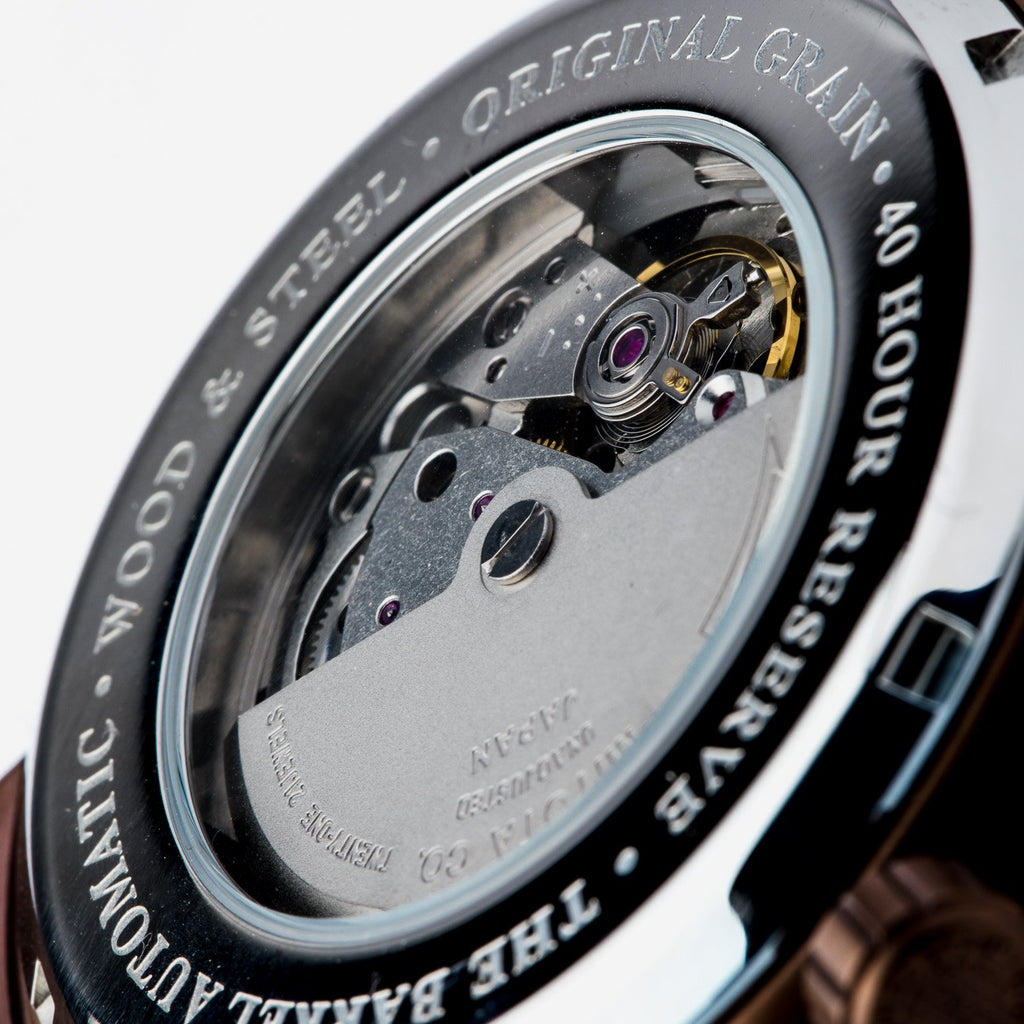 BARREL AUTO 47mm
WHISKEY BARREL
For every watch purchased we plant one tree with 'Trees For The Future' - providing jobs, food, and assistance to families across the globe. LEARN MORE about our Forest Garden Program.
For Every Watch Sold We Plant One Tree LEARN MORE
THE DESIGN
CONSTRUCTION
Reclaimed Whiskey Barrels
WOOD FACTS
SIZE GUIDE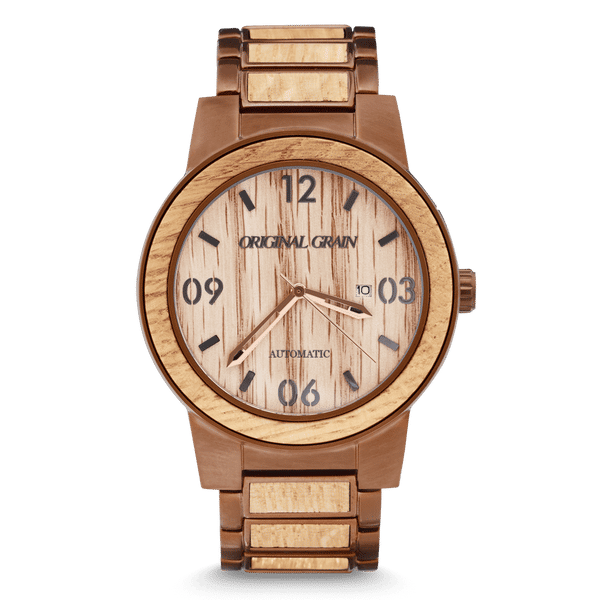 EVERY DETAIL MATTERS
TAP FOR WATCH SPECS

WOOD TYPEReclaimed American Oak From Bourbon Barrels
STEEL DETAILS316L Brushed Espresso Stainless Steel
GLASSMineral Crystal Glass
WATER RESISTANCEWater Resistant Casing (see FAQ)
MOVEMENTAutomatic 8215 Miyota Movement (21 Jewels / 40 Hour Power Reserve)
CLASPDouble Locking Fold-Over Clasp
WOOD FACTS
WHISKEY
DID YOU KNOW? THIS WOOD HAS BEEN RECLAIMED FROM KENTUCKY BOURBON BARRELS. ONCE USED TO STORE BOURBON, THE WOOD HAS UNIQUE CHARACTER AND A HINT OF WHISKEY IN EVERY WATCH!
WOOD ORIGIN THIS WOOD HAS BEEN RECLAIMED FROM AMERICAN OAK BOURBON BARRELS
TREES FOR THE FUTURE WE PLANT 1 TREE FOR EACH WATCH SOLD, WHICH HELPS FEED FAMILIES, PROVIDE JOBS AND CHANGE LIVES AROUND THE WORLD.